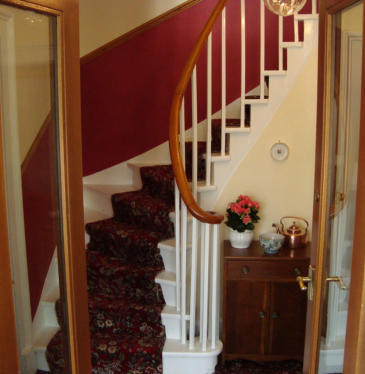 Welcome to our B&B
A warm welcome to Willowbank Guesthouse
Willowbank Guesthouse is a B&B situated at the south end of High Street in Grantown on Spey.
Just outside the hustle and bustle of the town centre, yet only a five minutes stroll away from
shops, pubs and restaurants.
We like to provide you with clean and comfortable rooms and a wholesome homemade
breakfast to start your day. If that's what you are looking for, you will enjoy your stay at
Willowbank Guesthouse. We will prepare an embracing Highland welcome and try to make you
feel home from home. All you find important for an affordable price, including occasional extras
like home baked bread. That is what we try to achieve and what we are working for day by
day. There is no need to make it more complicated, just relax and enjoy your stay.
Willowbank dates from 1858 and still has several original features, like the staircases and
corniches. But has been tastefully modernised and upgraded in the past few years with love
and respect to the house. Free WiFi is available throughout the entire house.

© Copyright Willowbank Guesthouse 2022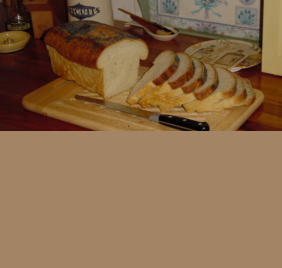 Our toast is usually made from
delicious homemade bread and
served as a special treat for our
guests.

Breakfast
In the morning we serve breakfast in the conservatory. There is a breakfast menu for you to
choose from, varying from a wholesome Scottish breakfast, to varieties with Scottish smoked
salmon and continental breakfast. You can make your choice from fruit juices, cereals,
yoghurts and fresh fruit.
We use the best of local and Scottish produce for our breakfast; pork sausages and black
pudding from our local award winning butcher, large free range Scottish eggs, Scottish dairy
products, Scottish smoked salmon and whenever the season allows fruits produced in Scotland.
We often treat our guests to our delicious home baked bread.
If you have any allergies or diets, please let us know, preferably when booking, and we will do
our best to find alternatives.
Central Location
Willowbank Guesthouse is set in a quiet spot in Grantown. Willowbank has ample off street
parking. In the morning we serve breakfast in our large conservatory. So you can have an easy
start of the day, watching the world go by……
Grantown on Spey is part of the Cairngorms National Park. From Grantown you can travel in all
directions and explore a large part of the north east of Scotland, including the famous Speyside
whisky distilleries. And even Scotland's west coast can be visited on a day trip.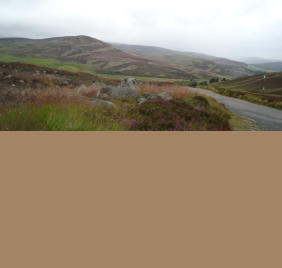 The Cairngorms National Park is
on our doorstep and ready to
explore